The activity that attempts to improve search engine rankings is named SEO or Search Engine Optimisation. SEO is the practice of increasing the quality and quantity of traffic to the website through the organic search results.
Google is in the business of answering people's questions. Google displays links to pages by analysing the quality of links and content.
Premium positioning by search engines (e.g., Google) is of utmost importance, and Search Engine Optimization (SEO) is the most important tool for achieving this positioning. Optimum SEO is critical for your business to reach potential customers via the internet.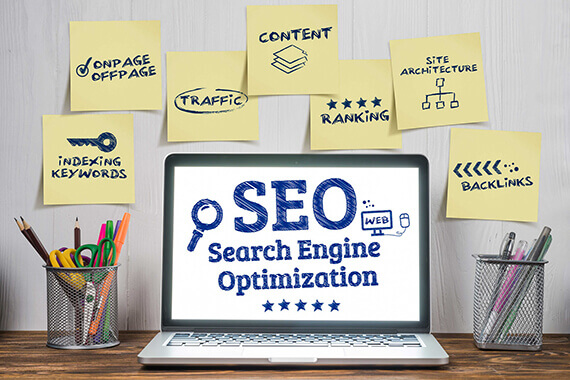 The key factor in whether a website is well ranked in Google or other search engines is whether the website has been structured and built in an SEO-Friendly way. The Synapses Marketing team have an expert understanding of the principles of SEO that can grow your website traffic – and grow your business.